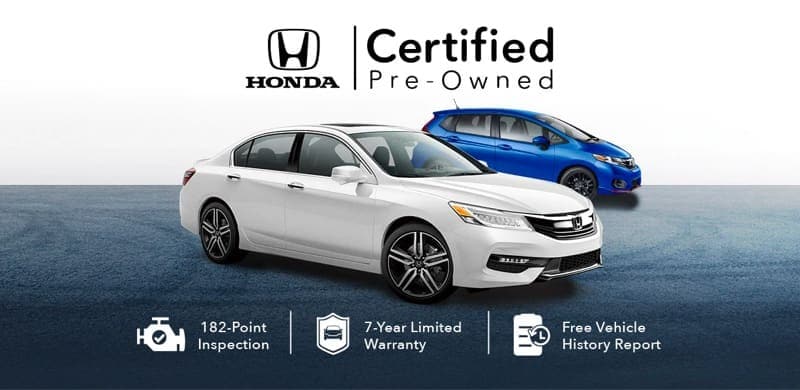 Certified Pre-Owned
Nothing compares to the quality of a Honda. No other program comes close.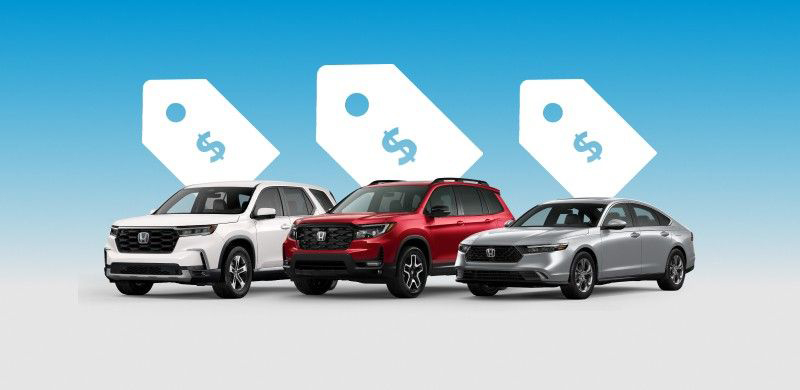 Current Offers
See this month's featured current offers going on now on new Honda vehicles.
Our Reviews
We had an excellent experience with the service department. They got our car in for service the day after we called and requested an appointment. The employees we encountered were friendly and knowlegable. They got our car in, fixed the problem and had us back on the road in less than an hour.
Great Experience with my 2022 Ridgeline purchase from Legends. Big team effort from Sebastian Duran who works at Legends Toyota, showing me Toyotas and Hondas based on what I was looking for. Caiden Rempel the Mgr at Legends Honda, made the purchase simple and straight forward. Then to top it off Jordan Mahone Product Specialists took the time to show me all the bells and whistles that my new Ridgeline offers. Couldn't of been happier with the team that worked with me on this purchase. Highly recommend Legends Honda and Toyota if you are in the market.
I had the best experience one could have buying a car. Caiden took care of most of everything online and over the phone. Jordan, the product specialist made the transaction very smooth, simple, and painless. I like their paperless system that made every step efficient plus they save a ton of trees. I highly recommend this dealership over all others in Kansas City!!!
I purchased my Honda Pilot here. Aaron was Amazing! SO friendly and very knowledgeable. He explained every detail of the vehicle and helped me set up all the functions to my specification before I left the lot. Caiden was fun to work with too.
I worked with Caiden and Enrique to purchase an Accord. They were straight forward and accommodating. You could tell they made a sincere effort to make the process as smooth as possible. I would happily work with them again to purchase a new vehicle from Legends Honda.
I was recently in to have a recall issue with my hood latch taken care of and Chad helped me with another issue I've had for nearly the two years I've owned my Pilot. Not only did he take care of the issue, he also was aware it was covered under an extended warranty and had the work done in just a few hours, without costing me a dime for what would have been over $1,800 in repairs. I mentioned this problem to the service tech at two other metro Honda dealerships and neither one knew about the issue and the extended warranty. I've been disappointed for over ten YEARS with every Honda Dealership's service department I've been to, but I'm beyond thrilled that my car's dashboard is no longer lit up with warning lights. Thank you, Chad! Seriously, for me to be leaving a positive review about my service at a Honda dealership after the past experiences I've had is simply amazing. And I can now finally remote start again (you can't do that if warning lights are on)!
We purchased a vehicle from Legends Honda on January 3, 2022. It was the smoothest transaction I have ever had purchasing a car. The vehicle was reviewed with us and the paperwork was a breeze. Thank you Legends Honda.
I had a great experience with Ledgends Honda Service center. Chad, my service representative wa so helpful. He was able to get me scheduled and provided me with information regarding my service. I was able to pick up my vehicle in a timely manner. He communicated with me on what services I was due. I appreciate the friendliness and I always request him when I am needing service performed
Thank you to Austin, EJ and Miranda for helping me find the exact vehicle I was looking for, and for making purchasing a breeze! I bought a new 2022 CR-V and couldn't be happier. I had to wait for it to ship from the factory, but Austin was very good about keeping me updated about its progress as it was built and shipped. Once the car arrived, EJ and Miranda got me in and out quickly through the paperwork process. Thank you so much!!
Legends Honda provided me with excellent customer service in the purchase of my new vehicle. The sales staff is wonderful! Jordan Mahone & Josh Flynn were great to work with and didn't pressure me with my sale. They took the time to answer all of my questions, found the best financing options for me and also gave me a great deal. This is by far is one of the best car buying experiences that I have ever had with a dealership and I will be certain to buy my 5th Honda from them in the future. Thanks Jordan & Josh for such a great experience!!!
I had an amazing experience with Legends. On our way to visit family I noticed they had the car I had been looking for. I emailed and spoke to Chase. Over just a few emails we had a deal put together and appointment set. When I arrived Asher greeted us and showed us the car. After a short drive and some signatures I took home my car. The whole process was quick and painless. I was absolutely amazed. Best purchasing experience I've had.
Just bought a used F150 from Legends Honda. Allison & Michael made the experience very enjoyable, from the test drive to the financing, they did everything in their power to make the process run smoothly. 10/10 would buy another car here again. Thanks!!
I had a great experience with Esmeralda and Asher at Legends Honda. Getting in and out with my new vehicle was a smooth and pleasant experience, and I recommend this dealership to anyone in the market for a new Honda.
Emily was absolutely awesome as well as Chase and Brandon. They took care of all our needs. As a whole the staff overall was very friendly, not pushy, and truly did their best to make sure we were taken care of!!! The overall experience from start to finish was seamless and very low stress. I give these guys a lot of credit for getting the job done.
Highly recommend Ej! He went above and beyond to make sure everything went smoothly. So in love with my new Si
Fantastic experience at Legends. Esmeralda, Brandon, Jordan, EJ and Michael thank you all so much! It was a pleasure working with all of you!!
E.J. sold us our 2022 Honda HR-V Sport. He has such a great positive energy about him. The entire process was seamless. E.J. is just laid back and not at all a "pushy car salesman". Thank you so much!
Got a new Honda Accord today! EJ Mansaw was a fabulous salesman! He had great communication, he was super responsive and extremely helpful in making a great deal. Miranda made the paperwork process effortless and quick! Would definitely recommend checking out Legends Honda! Ask for EJ!!
THIS dealership is spectacular, transparent, and up front! If you want a Honda, stop in to see Hardeep Gosal, Brandon Zatar, Miranda Mcphail, and Mike Williams! They are the best people in KC from whom to buy YOUR next Honda! My family and I have worked with Hardeep for my last 3 vehicles to get the best financing possible and Brandon is the hat trick master who searched the country for the exact car I wanted (and he's currently hunting down the truck my husband now wants). You won't regret choosing this team to make a painless new car or truck purchase!
Just purchased a 2022 Civic EXL. Checked with 9 different dealerships within 75 miles of my home. Legends was the only dealer that could get me the car I wanted in one week. Other dealers had no idea how long it might take or told me it would take up to 3 months to order one. Allison worked with me online and took care of the vast majority of the process before I ever got to the dealership. Once at the dealership, Emily and Allison were great to deal with. The process at the dealership was quick and efficient. Great new car and a great dealership experience.
Let me share my experience. I've been taking my 2000 Honda CR-V for the 3 years I have been stationed here little did I know this would be the last time I came in to get the car Maintenace for a long trip back to Washington state after a couple hours I got a phone call from Chad my service advisor Hes been great over the years. this time he didn't have so great of news the car had timing issues and a loose timing belt and was causing some codes. so, he told me the price to get that fixed I said go ahead. after fixing the issues they were still having timing issues so they ran a compression test on the car one of the cylinders was bad they told me it wasn't going to make it to Washington and they didn't want me to risk it they took me back and talked to the technician working on the vehicle to show me what was all going on. at this point Chad had the gm Tim talk to me and say will brain storm some ideas to get you back to Washington so they gave me a loner for the weekend and to bring it back Monday. I looked into options my best was to just purchase a new vehicle so Hardeep was the sales manager and one of his associates help me look into a newer vehicle after a couple days and some negotiating on both ends, they took my CR-V as a trade in didn't pay for the work they did prior and was able to walk away with a newer CR-V and a piece of mind so I cannot thank the Honda team enough Chad, Tim, Hardeep.
My experience here was hands down the easiest, most hassle free, comfortable experience that I had at any dealership! Every staff member I encountered was kind, honest and very helpful!
Bought a new 2022 Civic Sedan EX at Legends Honda. Unfortunately had to wait almost 3 months, but it definitely was worth the wait! Had a great experience working with Emily, Allison, and Miranda. They were transparent and provided good service to us. Thank you Legends Honda team!
Out of town from Wichita area. Horn on my 2005 Honda Odyssey started going off in the middle of the night at our hotel! Drove by Legends Honda the next morning and decided to stop in and see if they could help. Sure glad I did. They got us right in and diagnosed the problem. Unfortunately the part was going to be a special order and I couldn't stay and let them fix it. But thanks to their help it will get fixed soon. Super nice people to deal with. I would recommend them in a heartbeat. Thanks again for all of your help.

Welcome to Legends Honda
The expert staff at Legends Honda is here to help pair you with the perfect new or used Honda that you'll be happy with for years to come. Our Honda dealership in Kansas City, KS, believes in offering you a low-stress car-buying experience. Take your time browsing our selection of new, used and Certified Pre-Owned Honda vehicles, or schedule a service appointment with our one of our technicians. No matter what brought you to our Kansas City Honda dealership, we're confident that we'll exceed your expectations!
Schedule a test-drive of your favorite Honda model to see how you feel once you're behind the wheel. At our Honda dealership, you can buy a new Honda Civic, or check out the new Honda Accord. If you'd like an SUV with a capacious cabin, then don't hesitate to test-drive the new Honda CR-V or Honda Pilot. We also have Honda Ridgeline pickup trucks for those looking for something with impressive capability. If you're shopping on a budget be sure to check out our selection of used Honda models, as well as Certified Pre-Owned vehicles. We also have pre-owned makes and models of all kinds, so you're not limited when you come to Legends Honda. Visit us to speak with our Honda financing team about your loan and lease options today!
Plus, no matter if you're shopping new or used, you'll receive the same first-class experience. This new and innovative approach is unique to and is designed to take stress and confusion out of the car-buying process. This simple three-step process has revamped car shopping as we know it and ensures that you'll leave our lot with the Honda that's best for you.
If you've been driving your Honda for a while and it's time you come in for some routine maintenance, we can help you there, too. Our state-of-the-art Honda service center has a team of highly skilled technicians that can keep your Honda in top condition. From regular services like oil changes to brake repairs and engine work, our team can truly handle it all. Before you come in, be sure to check out our selection of Honda service specials to see how you can save. And if you'd like to tackle some repairs at home, we're your go-to resource for any OEM Honda parts you may need.
Legends Honda is located at 10050 Parallel Pkwy in Kansas City. This is an easy drive away for folks coming from Overland Park, Olathe and even across the state border from Missouri. Upgrade your daily commutes with a new Honda today, stop in for Honda maintenance and repairs!
Get Directions To Legends Honda